Estimated readtime: 5 min
Authors: Helen Saxenian
The race to develop safe and effective COVID-19 vaccines is in the news on a daily basis, with 42 vaccine candidates in clinical evaluation and another 156 in preclinical evaluation as of October 15, 2020. As the world tries to get COVID-19 under control, some countries, such as Germany, the United Kingdom, and the United States, are able to support vaccine development and make deals with manufacturers for early access to vaccines. Even with such deals, no one knows which of the vaccines under development will be judged safe and effective after going through the clinical trial process. Most countries, particularly low- and middle-income, do not have the means to secure access to vaccines by betting on certain manufacturers and making advance purchase agreements. Given that no country will be safe from the pandemic until all countries are safe, we need a mechanism to ensure rapid, fair, and equitable access to COVID-19 vaccines worldwide, not just to the few countries in a position to bet on certain manufacturers.  The COVAX Facility was launched by Gavi and partners as a mechanism to help solve this challenge. The COVAX Facility is a global buying consortium that pools demand from low, middle, and high-income countries to incentivize development and manufacturing.   Participating countries will have equal access to safe and effective vaccines as they are developed.  It is a vital opportunity for LNCT countries.
Dr. Seth Berkley, Gavi CEO, expressed the rationale for the COVAX facility in an article he published in Fortune magazine on July 8, 2020: There's still no guarantee that any of these vaccines will work, but if we want to end this crisis and the suffering, and get global economies back online any day soon, then they are our best hope. That means pooling our resources to invest in as many vaccines as possible, and if successful, ensuring that we have enough doses to secure global impact. Ultimately, this is a global problem that needs a global solution.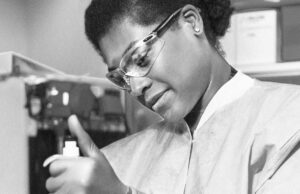 All countries are invited to join the COVAX Facility. Joining the Facility means that countries commit to purchase doses and make a financial contribution for those doses.
High income countries are expected to contribute to the Facility and commit to purchase doses. To date, 76 high income countries have joined the facility. The COVAX Advanced Market Commitment (AMC) is designed to support high-risk populations in 92 countries, comprising all low- and lower-middle income countries and additional World Bank IDA-eligible countries. As of October 8, 2020, US$1.8 billion has been pledged to support the COVAX AMC towards a fundraising goal of US$2.0 billion by the end of 2020.  Pledges have come from countries, the private sector, and philanthropic organizations.
Other support will be available. The World Bank Group announced on October 13, 2020 the approval of up to US$12 billion to finance the purchase and distribution of COVID-19 vaccines, tests, and treatment. Of this, US$6 billion is through IBRD loans and the remaining US$6 billion through IDA credits and grants.
The COVAX Facility is already making agreements with manufacturers to procure a pre-defined number of doses, conditional on regulatory approval of the vaccines. Prices paid to manufacturers would be based on "minimal returns pricing."
Once a safe and effective vaccine is available, demand will surely outstrip supply. The COVAX Facility  aims to secure 2 billion vaccine doses by the end of 2021, including 950 million doses for the COVAX AMC countries, 550  to 950 million for self-financing countries, and 100 million doses for humanitarian purposes. Those vaccines will need to be targeted, and health care workers, the elderly, and those with co-morbid conditions have been suggested as the initial target groups.
What should LNCT countries to do now if they wish to participate in this Facility?
If your country has not already reached out to Gavi, it could express interest in joining the Facility. Most LNCT countries are among the 92 COVAX AMC-eligible countries. Armenia and Georgia, which are upper-middle income countries, have signed commitment agreements to the COVAX Facility as self-financing participants.
What will be the financial obligations for LNCT countries under the COVAX AMC Facility?
The COVAX AMC would be funded mainly through Official Development Assistance but countries may be called on to share some of the costs of vaccines and delivery, up to US$1.60 to US$2 per dose, according to a posting by Dr. Seth Berkley on Oct 13, 2020.
Given that countries might only expect to receive doses equivalent to perhaps some 20% of their population initially, who should receive the vaccines?
WHO is leading the COVAX Facility on the policy aspects and fair allocation criteria. It is unclear at this stage how much latitude countries will have in defining their target groups. Early involvement of senior government officials and NITAGs to keep abreast of COVAX developments and start thinking through target groups could be very useful.
How much will it cost to deliver the vaccines? Will the vaccines be multi-dose? What might be the supply requirements? When will supply expand so that other population subgroups might be reached?
Gavi Deputy CEO Anuradha Gupta spoke at a recent webinar on COVID-19 vaccines hosted by iHEA which can be heard here. She emphasized that there are still many unknowns about the vaccine characteristics, yet we still need to try to get prepared. She also pointed out that many Gavi countries have experience to draw on that goes well beyond pediatric vaccine delivery (for example, pregnant women, health care workers, and larger population groups with Yellow Fever and Meningitis A vaccines). As more information becomes available, it will be important to work on country readiness in terms of national regulatory approvals, delivery strategies, any needed cold chain adjustments, budget impact analysis and resource mobilization.  WHO and partners have developed a Vaccine Introduction Country Readiness Assessment Tool (VIRAT) to help countries identify what they need to do to prepare for vaccine introduction.
What other steps might our countries take to prepare for the COVID-19 vaccine?
It is not too early to start thinking about how to enhance public understanding and minimize mistrust of the importance of eventual COVID-19 vaccines in your country context. Information will also need to be shared on the rationale for targeting certain subgroups first, given there is unlikely to be enough supply to vaccinate the entire population.