Estimated readtime: 4 min
Authors: Eka Paatashvili, Gayane Sahakyan (MoH, Armenia), Svetlana Grigoryan (MoH, Armenia)
The recent COVID-19 crisis has shown how social media can be used successfully for community engagement and emotional support, as well as for providing the latest global evidence. Yet, we also see how it can be used as a tool to spread unverified rumors and misinformation about COVID-19, fueling fear around a vaccine that is still under development. Dr. Tedros Adhanom Ghebreyesus, Director-General of the World Health Organization (WHO), called for taking urgent measures to address the "coronavirus infodemic", which compromises outbreak response efforts and increases public confusion about who and what information sources to trust. Indeed, these communication platforms have the power to influence individuals' perceptions about immunization in general, their confidence in different vaccines, and willingness to get immunized.
The increasing risk of social media misinformation has led some countries and decision-makers to initiate activities to deal with the myths and rumors on social media, alleviate anxiety, and restore public confidence in vaccination. Monitoring social media offers countries the advantage of hearing the concerns of communities in real-time and enabling them to address the issues when they first present themselves. Recent examples from Ireland and Denmark[1] demonstrate that engaging and observing the HPV-related information consumed by parents on YouTube and Facebook can be used to enhance HPV-communication strategies.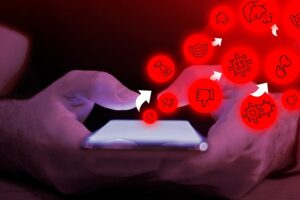 Armenia is one of the pioneers among neighboring countries that has initiated social media monitoring to respond to misinformation from the anti-vaccination movement in a more accurate and timely manner. In 2015, the Ministry of Health of Armenia assigned a pediatrician from the Immunization Unit of the National CDC to track Facebook posts and conversations particularly among anti-vaccination groups and different groups of parents to observe the attitudes and concerns towards vaccination. The pediatrician also participated in Facebook discussions and worked one-on-one with the administrators of closed groups to share evidence-based information on immunization.
The frequency and intensity of Armenia's social media monitoring was scaled up in 2017 when the HPV vaccine was introduced, with the MoH adding a second specialist with media communication experience. The two-person team continued identifying frequently asked questions regarding the HPV vaccine and immunization in general, responding quickly with factual messages and observing trends in vaccine awareness and confidence. The results from the media monitoring were successfully used by the MoH to prepare press releases and other vaccine-related public information and to tailor a communication strategy for the HPV vaccine.
The MoH now operates two online platforms for immunization. One is the official website for the National Immunization Program – www. armvaccine.am – which consistently publishes evidence-based information, current regulations, and decisions about vaccines and vaccine preventable diseases. The MoH also established the Facebook group "Everything about Vaccinations" to gain more publicity and lead facilitated interactions. The Facebook group hosts discussions, led by medical experts, on various immunization-related topics with thousands of participants engaged in learning about the benefits of immunization and other factual information from experts.
Monitoring social media has allowed the MoH to better understand the audiences and "hot" topics of concern related to vaccines. The team responsible for monitoring these platforms regularly examines and compiles the most frequently asked questions, myths, and rumors, and then work closely with the Ministry's communication specialists to craft appropriate and relevant responses. They also provide recommendations to decision-makers on the development of targeted interventions and tailored communication strategies. Social media monitoring was particularly helpful in allowing the MoH to quickly react to different myths and misinformation before and during the introduction of the HPV vaccine.
Armenia still uses simple methods for social media monitoring that involve time-consuming manual data collection and analysis. The country would benefit from implementing international approaches and automated systems to achieve greater accuracy and completeness of results. Although modern technologies provide robust data and are less time-intensive, they require high technological skills and are costly. In order to make significant improvements to social media monitoring, the MoH of Armenia will need to increase staff capacity and allocate additional resources.
Armenia's experience can be considered by other countries, especially small ones, that plan to initiate social media monitoring strategies for the first time. These countries can start small by manually monitoring social media platforms and gradually increase the intensity once the skills are established, rather than postponing its use while waiting for the implementation of sophisticated systems. As the rumors and myths on the safety and effectiveness of a new COVID-19 vaccine continue to affect the public perception, it is critical that countries proactively leverage the advantages offered by social media monitoring to increase population awareness and generate positive attitudes before the vaccine is introduced.
[1] Systematic scoping review on social media monitoring… (n.d.). Retrieved from https://www.ecdc.europa.eu/sites/default/files/documents/vaccine-hesitancy-systematic-scoping-review-social-media.pdf