Estimated readtime: 4 min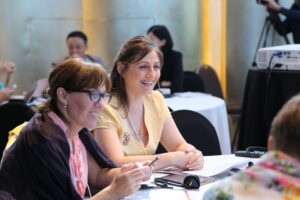 Irine Javkhadze first engaged with the Learning Network for Countries in Transition at its launch event in 2017. Irine brings a decade of experience working with the Ministry of Finance and in recent years, experience representing the Ministry of Finance as one of the Country Coordinating Mechanisms' board members for work related to ending HIV/AIDS and tuberculosis.
She joined the LNCT Steering Committee in 2019 out of a desire to participate in the decision making of a country-led platform. As chair of the Steering Committee, her first priority is building transparency around the decisions made by the network to network members, ensuring country priorities are shared and discussed with global partners, and exchanging knowledge between members of the LNCT network. We encourage members to reach out to her, or any of the LNCT Steering Committee members, via the LNCT forum if they have any questions about the Steering Committee.
In addition to all of this, Irine has many interests outside of work. She enjoys playing the piano, and cooking and baking in her free time but loves visiting new countries and places the most. If you see Irine at one of LNCT's meetings, she would love to exchange travel stories or learn about a new place to visit. One of her favorite cities in Europe is Geneva. She is never bored when she is there.
We interviewed Irine and asked her about her involvement with LNCT and how members can make the most of the opportunities LNCT provides. Here's what she said:
1. You have been participating in LNCT activities for three years. Do you have any advice to other members on how to make the most of the network?
LNCT is a flexible and engaging platform for countries and experts to share experiences.  As a network for countries in similar stages of Gavi transition, it provides opportunities for them to learn from countries that have similar challenges or successes related to the immunization programming or financing. All countries have successes to share and they can help other countries reach their goals.
The meetings are an especially great opportunity for countries to exchange knowledge with other countries and with experts. After a few years, you really get to know the people coming to these meetings, and you begin to notice them at other meetings! For example, in February I attended a Gavi 5.0 meeting in Geneva and saw some LNCT members from Indonesia. LNCT started our friendship and sometimes we e-mail each other in between meetings. Now that I know them, it's a lot easier to find them and contact them to talk in between meetings.
Though Georgia will likely transition from being a Sponsored Country to an Ambassador Country next year, we should be no less interested in the network. We are still involved with the network and still have challenges which network members can help with.
Overall, this is a great opportunity for countries.
2. How has participation in LNCT been helpful to Georgia, and to you personally?
Like other m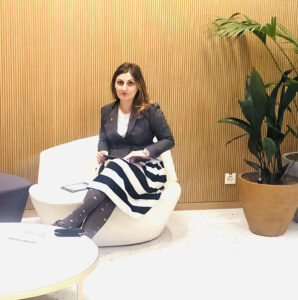 embers of the network, Georgia has been able to learn from the successes and setbacks other countries have. Though it is a very different country from Georgia demographically, the experience of Indonesia has been of particular interest as it is also a post-transition country. We are watching the challenges they are encountering and learning from how they address them. It is also a good opportunity for ministry staff to learn more about the priorities of their counterparts in other ministries in the country.
Participating in LNCT has been a great opportunity for me, personally, too. In my role in the Ministry of Finance, I focus more on the budgeting and financial details of different programs.  Through LNCT, I have improved my knowledge of programmatic and technical details of the immunization program? which has helped be better understand the need for funding, especially around immunization, and made it easier for me to advocate for funding.
3. LNCT's website is filled with resources from network learnings and partner research. What resource has been most helpful to you and your work?
I visit the website every week to look for new information. There's always a new piece of news or something in the resources section I can read.  I usually log on to check the news, but if I have a specific question related to the budget or funding, I'll use the search function in the resource library to find it. The resources have really grown a lot since the website was launched!
Recently, I've been looking at the resources from the webinar on the impact of Covid-19 on immunization programs, which I attended on April 30th. The summary of the webinar was so useful.
4. Where is your favorite place to go in your city?
One of the best ways to appreciate Tbilisi is just to wander its streets, particularly in Old Town and Avlabari. My private house, where I live with my family, is in a historic place. The buildings may be old, but they are beautiful and real. This is Tbilisi's heart and soul.