Estimated readtime: 3.5 min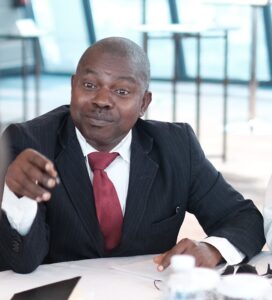 Ganiyu Salau was introduced to LNCT at the first networkwide meeting in 2017. As member of Nigeria's Country Core Group (CCG), Ganiyu has since participated in several in-person events and provided input to the network's activities through CCG calls and meetings. As he participated in LNCT activities, Ganiyu grew to appreciate the value of gathering countries in different stages of transition together to discuss immunization related issues. He joined the Steering Committee in 2019 to share Nigeria's experience and to be a part of developing a strategy that centers on member country needs. He also hoped to use his nearly two decades of experience working toward sustainable immunization financing to support strategy discussions.
Ganiyu is currently a deputy director managing the finance and accountability office at the National Primary Healthcare Development Agency (NPHCDA) where he oversees reforms to the financial management, procurement and internal audit processes and works to improve transparency.  Over the course of his career, Mr. Salau has worked through sweeping changes to the health system including the integration of primary healthcare and immunization programs under a single organizational mandate.
In his free time, Ganiyu loves to watch the news. His favorite channel is the "Diplomatic Channel" where international representatives make statements on topical issues. He is always interested in discussing current events, especially as they relate to the latest developments in global policy, and would love to speak with you about them at the next LNCT meeting.
We interviewed Ganiyu and asked him about his involvement with LNCT and how members can make the most of the opportunities LNCT provides. Here's what he said:
1. You have been participating in LNCT activities for three years. Do you have any advice to other members on how to make the most of the network?
LNCT members have such a wealth of different experiences. Actively listening to different country representatives as they share their experiences is the best way to participate fully in the activities that are offered. I sincerely believe listening to these experiences can help LNCT members learn more about common challenges or best practices. Members might even learn of a new strategy from a colleague in their own country that they hadn't previously connected with on an issue.
My candid advice for LNCT members is to revisit all of the information and takeaways from the meeting or workshop they attend once they return to their countries, choose a few and try to adapt them to their country context.
2.  How has participation in LNCT been helpful to Nigeria, and to you personally?
LNCT is a great platform for us to discuss issues openly and has strengthened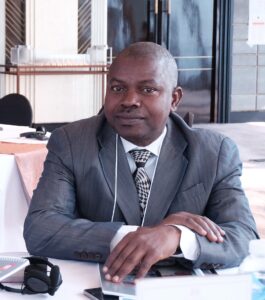 connections between myself and other CCG members, who are also part of different task teams in country. Following a LNCT activity, the CCG meets with others in Nigeria to exchange documents and resources. It has also been good to hear from other countries and to learn that many of us are facing similar challenges, especially as we can now apply some of the lessons learned to our own country context.
The National Health Insurance meeting was especially helpful, and we have been trying to adapt some of the strategies that were discussed there.
3. LNCT's website is filled with resources from network learnings and partner research. What resource has been most helpful to you and your work?
The website has so many useful resources on a variety of topical issues, like advocacy and budgeting. I personally like to spend time reading the research papers involving the Africa region or on budgeting and resource tracking. I find those quite useful as they tend to be examining similar challenges to the ones I deal with.
Of course, the LNCT website can only go so far, CCGs need to take what they learn from the website and apply it to their day-to-day work.
4. What is your favorite food from Nigeria?
Food is part of culture in Nigeria.  The food I grew up eating and love the most is pounded yam.  It is great for your digestive system and families often make it for children when they're sick.