Linked Network Facilitators chatted with representatives from the Steering Committee to learn more about their experiences working in immunisation, what they are most looking forward to from the network, as well as some fun, personal facts about themselves. This spotlight features Shahira Malm, Immunisation Specialist, UNICEF.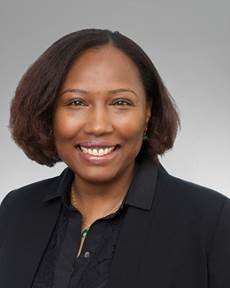 Welcome to the Linked Immunisation Action Network. How do you think participation in the network will help you do your work with UNICEF?
The network brings together different perspectives, skills and capacities that will benefit my work at UNICEF through knowledge exchange, sharing of resources, and reciprocal learning while increasing our collective impact in addressing the complex and inter-related immunization challenges facing countries and communities.
What aspects of your role in the Steering Committee are you most excited to participate in?
The exchange of information, reviewing results and impact of the network and providing feedback on continuous improvement is an exciting aspect of the SC's role. Often the link from generating evidence to translating to decisions is missed. I'm looking forward to strengthening that link through the work of the SC.
What do you do professionally? If you weren't working in your field, what would you be doing?
If I wasn't working in global health, I would be a marine scientist working on protecting coral reefs in the Red Sea.
What are your favorite things to do outside of work?
Outside of work, I am an aspiring collector of fabrics and ceramics from around the globe, baker, and an avid reader.
Shahira Malm is a Health Specialist in the Immunization Section at UNICEF HQ-NY. She is a health policy and systems strengthening expert leading UNICEF's work on immunization in middle-income countries, including the COVID-19 Vaccine Delivery Support (CDS) to the 30 non-Gavi eligible countries. Previously with UNICEF, she worked within the COVAX Country Readiness and Delivery (CRD) team, and for two years with the Nutrition section. Dr. Malm has over 15 years of experience in academia and with many UN, bilateral agencies, and governments in health systems and service delivery research, monitoring and evaluation in low- and middle-income countries. She has a Doctorate of Science from the Harvard School of Public Health and a Master's in Public Health from the Boston University School of Public Health.