Linked Network Facilitators chatted with representatives from the Steering Committee to learn more about their experiences working in immunisation, what they are most looking forward to from the network, as well as some fun, personal facts about themselves. This spotlight features Nathalie Vande Maele, Health Economist – Financing for Immunization, World Health Organization.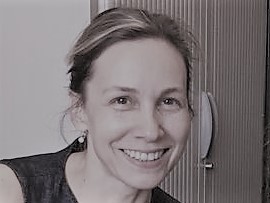 How do you think participation in the Linked Immunisation Action Network will help you do your work with WHO?
Linked network is very important for WHO as we monitor financial sustainability of countries with a particular interest for MICs. This work also feeds into the IA2030 annual reporting and we need to discuss our global analysis with regional and country representatives.
What experiences are you most excited to bring to the Steering Committee?
My experience and knowledge in health financing and health expenditure tracking to help put immunization sustainability in perspective and work towards more robust immunization expenditure data. 
What do you do professionally? How did you get started in your professional line of work?
I study the sustainability of immunization program at global level, leveraging inter-country comparisons. I focus on integrative analysis, looking at immunization program within health systems.
Who is your favorite musician from your country? Why do you like them?
Jacques Brel, Belgian poet, Belgian star, Belgian cultural heritage.
Nathalie Vande Maele is a graduate from Johns Hopkins School of Advanced International Studies (SAIS), and has dedicated her whole career to health financing, at the OECD and at WHO. She recently joined the Immunisation department, focusing on health system financing issues and their impact on sustainable financing for immunisation. Her expertise and publications have focused on health system expenditure tracking, budgeting for health, and primary health care (incl. immunisation).