Linked Network Facilitators chatted with representatives from the Steering Committee to learn more about their experiences working in immunisation, what they are most looking forward to from the network, as well as some fun, personal facts about themselves. This spotlight features Lia Jabidze, Head of Immunoprophylaxis Division, National Center for Disease Control and Public Health (NCDC), Georgia.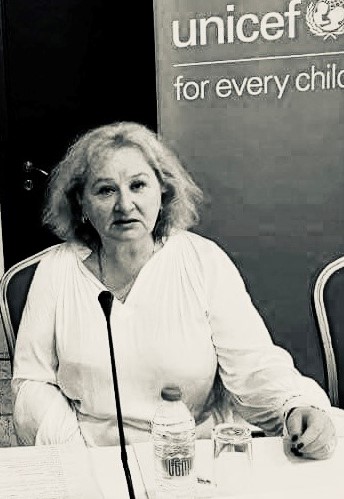 You were also a member of the Learning Network for Countries in Transition, the previous phase of the Linked Immunisation Action Network. What tips can you give other countries to ensure they gain the most out of the peer-to-peer learning approach?
It was a great pleasure for me to be a member of the Learning Network for Countries in Transition (LNCT), many interesting events took place within this network, especially field trips to exchange experiences and get acquainted with the situation.
What aspects of your role in the Steering Committee are you most excited to participate in?
Analyzing the root causes of problems and finding solutions, generating best practices and lessons learned that can be shared, and understanding top national immunisation programme (NIP) challenges, including barriers and threats to maintaining high and equitable immunization coverage and sustainably introducing new vaccines.
What do you do professionally?
I am a specialist in immunization and vaccinology.
What do you like to do outside of work?
Traveling, photography, watching old movies.