Linked Network Facilitators chatted with representatives from the Steering Committee to learn more about their experiences working in immunisation, what they are most looking forward to from the network, as well as some fun, personal facts about themselves. This spotlight features Kim Harper, Senior Manager for Policy and Strategic Design, Gavi.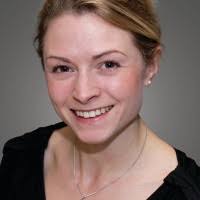 Since the launch of the Linked Immunisation Action Network, what aspect of the network have you been most excited about?
I am really excited about the Network's enhanced role for regional partners as we continue to decentralise the work of the network and build the strength of the relationships at regional and country level. I am also excited about the Network's renewed focus on impact, working to ensure that all of our learning engagements strive to contribute towards real change at country level and living up to the 'Action' in our name!
What aspects of your role in the Steering Committee are you most excited to participate in?
I'm looking forward to getting to know the country representatives better and benefiting from their expertise on how the network can make a difference to countries. I couldn't be more happy that we have such fantastic country representation on the steering committee, helping us to ensure that the network continues to put countries at the centre of everything we do.
What do you do professionally? What do you like most about what you do?
I work at Gavi, the Vaccine Alliance, on our work on the Middle Income Country Approach. I am excited to see this work, which includes the Linked Immunisation Action Network, coming to life after so many years in the planning! Gavi's MICs Approach seeks to address both inter- and intra- country inequities in immunisation across middle income countries and, in the face of the challenges brought about by the pandemic, this work could not be more relevant.
What are your favorite things to do outside of work?
As long as I'm in the mountains, I'm happy! I love being outside in the fresh air and doing sport, especially trail running, hiking, and cycling.
Kim is a skilled programme and strategy manager with over 15 years of experience in national and international organisations building expertise in both policy and operations. She has worked at Gavi, the Vaccine Alliance, since October 2019 and focused her time on the design and implementation of Gavi's Middle Income Country Approach and the COVAX Facility. Prior to joining Gavi Kim spent time working with the World Health Organisation and a range of national and international NGOs with an emphasis on health, social justice, and humanitarian policy and programme implementation. Kim is a Cambridge University graduate with a master's degree in public health from the London School of Economics.