The Teaching Vaccine Economics Everywhere (TVEE) project is pleased to announce that three modules from its vaccine economics curriculum are now available to the public for free on the JHSPH OpenCourseWare (OCW). The modules published are Health Economics for Vaccines, Costing in Vaccine Planning and Programming, and Economic Evaluation and are available here. Anybody can now download lecture slides, syllabi and exercises from this curriculum. Instructors can freely adapt this material for their own courses with attribution under the terms of Creative Commons licensing.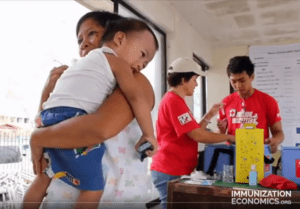 This curriculum uses a mix of training methods including lectures, guided discussion, case analysis, group work, assignment, and experiential learning. It is designed for mid-career professionals who are involved in planning and implementation of immunization programs and projects as well as early career students in health economics.
The TVEE curriculum is currently being taught at training workshops in South Africa, Uganda, Pakistan and India. Each module requires about 16 to 20 hours to complete.
Later this year the project will release three additional courses on Program Evaluation; Systems, Logistics and Operations; Financing, Resource Tracking, and Affordability of Vaccine Programs. Learn more about the TVEE project, workshops and activities.