Strengthening Immunisation Programme Performance
To sustain vaccines with high and equitable coverage of target populations, while having robust systems and decision-making processes in place to support the introduction of future vaccines, countries must maintain or strengthen core immunisation programme functions. These include collecting, analyzing, and using program, coverage, and surveillance data to make decisions; establishing and regularly consulting advisory bodies to improve governance and decision-making; ensuring an adequate pipeline of skilled immunisation professionals at all levels of the health system; and advocating for immunisation in the context of larger health program changes, such as primary healthcare reform.
Within this issue, Network countries have identified two challenges as particularly urgent due to the increasingly important role they play in determining the success of immunisation programmes. The first priority issue is the need to prevent or address growing vaccine hesitancy, or increasing rates of vaccine refusal despite the availability of immunisation services. The second priority issue concerns effectively engaging a growing private sector in health.
Click below to learn more about these core immunisation programme functions:
Partners Working in this Area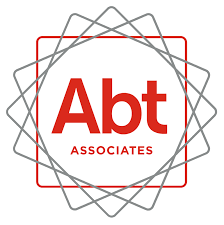 Vaccine hesitancy
Network countries have identified vaccine hesitancy as a high-priority topic they face. The World Health Organization defines vaccine hesitancy as the "delay in acceptance or refusal of vaccines despite availability of vaccination services." Hesitancy can suppress immunisation coverage below the threshold required to prevent outbreaks of vaccine-preventable diseases, an example of which can be seen in the ongoing measles outbreak in Europe, which infected 41,000 people in the first half of 2018 alone.
Many countries already face significant and growing hesitancy due to parent or health worker concerns about vaccine safety, religious concerns, or the spread of false information via social media. Other countries do not yet face significant hesitancy but are looking to their peers to understand what preventative measures they can take. In response to vaccine hesitancy, Network countries are exploring a variety of strategies, including conducting surveys to understand the main causes of hesitancy and differentiate between hesitancy and barriers to access, developing immunisation communication plans, monitoring and engaging with social media, engaging with religious leaders and manufacturers to ensure that vaccines are acceptable to target populations, training health workers to recognize correct contraindications for vaccination and communicate with clients about the benefits of immunisation, and strengthening surveillance systems to detect and respond to adverse events following immunization (AEFI).
In late 2018, the Network began working with the London School of Hygiene and Tropical Medicine's Vaccine Confidence Project to capture and frame country experiences of vaccine hesitancy, characterize country needs, and quantify partner services to identify gaps, facilitate exchange between countries and partners on good practices and shared challenges, and develop tailored learning materials to help countries address their hesitancy concerns. Click the button below to access available and keep an eye on this page for updates.
Private sector engagement in immunisation
Network countries have identified private sector engagement as a high-priority topic. Although public funds generally constitute the bulk of health spending in newly-transitioned countries, many countries are also seeing a substantial and growing involvement of the private sector in health. Private entities may play an important role in immunisation financing through, for example, private health insurance schemes, contributions to outbreak response, or (less commonly) contributions to health trust funds. Such involvement presents an opportunity for countries to increase domestic spending on health, but some countries also face challenges as they strive to establish administrative and regulatory capacity to manage these funds or define the relative roles and responsibilities of private versus public health insurance.
Additionally, private entities may play an important role in the provision of healthcare through the establishment of private health facilities, hospitals, or educational institutions. LNCT countries with private sectors that provide health services to large segments of their populations may seek to improve immunization data sharing between the public and private sector, strengthen the regulation of private immunization services, ensure the maintenance of the cold chain during vaccine transport and storage at private facilities, or ensure that children have access to alternative immunization services if a private facility does not offer them.
Private entities, including professional associations, religious groups, and media organizations, can also be effective partners to help advocate for immunization resources, and generate public awareness and acceptance of vaccines.
LNCT keeps in close contact with immunization partners working on private sector engagement to capitalize on opportunities for cross-sharing and learning. Click the button below to find a series of case studies on private sector engagement in three countries conducted by Abt Associates, as well as other key resources on this topic.
Maintaining immunisation performance
The Linked Immunisation Action Network recognizes the wide-ranging work that its many varied global partners have conducted to support countries looking to maintain or strengthen their immunisation performance. Click the button below to find a collection of resources around improving immunisation governance and service delivery, including key topics such as strengthening National Immunization Technical Advisory Groups (NITAGs) to help countries make informed decisions about new vaccine introduction, improving immunisation data quality and use, and human resource capacity development.