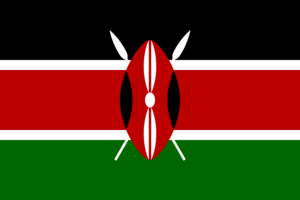 WHO Region: African region World Bank Income Group:  Lower-middle-income country Gavi Co-financing Status: Preparatory transition Immunisation System Highlights:
Kenyan health workers, in partnership with JSI, implemented a program in two sub-counties which aims to identify, address, and resolve current performance gaps among nurses providing immunisation services through the introduction of peer-to-peer mentoring via mobile applications.

The project is strengthening networking and communication among nurses using closed WhatsApp groups in two selected sub-counties, with a path to developing a process that could be expanded to have an impact on the Expanded Program on Immunisation (EPI) system on a larger scale.
Initial program results show successes in improved monitoring and use of data, improved documentation, and improved knowledge among health workers.

In 2010, the introduction of Kenya's new Constitution redefined the provision of the country's health care and immunisation – to a devolved system of governance where Kenya's sub-national county governments would be responsible for the promotion of primary health care, including immunisation. A coalition of civil society organizations (CSOs) and development partners embarked on a national effort to advocate for increased vaccine coverage at the county level, and for a new national immunisation law that could clearly articulate the role of the national vs county governments in immunisation delivery and scale up.

At the national level, they produced a policy paper to help increase understanding among parliamentarians of the implications of a devolved health care system, especially in immunisation delivery. The paper led to a proposal by the Consortium to establish a national immunisation law that would stipulate the roles of the national and county governments. The law would clarify the different health care functions, including funding for and implementation of the Expanded Programme for Immunisation (EPI).
The consortium also organized two parliamentary briefings to share the findings and to engage parliamentarians in a discussion on immunization and the challenges and opportunities of a devolved health care system. As a result, the Parliamentary Health Committee drafted legislation addressing the role of the state in immunisation financing and access and clarifying the functions of the national vs county governments in the delivery of EPI services.