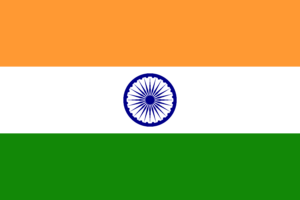 WHO Region: South-East Asia region World Bank Income Group: Lower-middle-income country Gavi Co-financing Status: Accelerated Transition Immunisation System Highlights:
Domestic financing of the Gavi-supported vaccines pentavalent, IPV, rotavirus, and MR vaccines and HSS interventions has more than tripled from $90 million in 2016/17 to $270 million in 2018/19. Many HSS activities are also designed in a cost-sharing modality with GoI to ensure sustainable programming after Gavi support ends.
India's electronic Vaccine Intelligence Network (eVIN), which tracks real-time vaccine stocks and storage temperatures, has had significant achievements since its launch in 2015. The roll-out of eVIN has effectively improved the visibility of stock and has also led to better vaccine management practices that reduce vaccine wastage and stock-out events.
The rotavirus vaccine (RVV) has been introduced in 11 states in the country through domestic funds. GoI plans to scale up RVV to all remaining 25 states/UTs by the end of 2019.