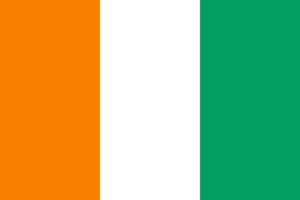 WHO Region: African region World Bank Income Group: Lower-middle-income country Gavi Co-financing Status: Preparatory Transition Immunisation System Highlights:
To improve access to immunisation services, in 2017, all facilities providing immunisation implemented fixed, outreach, and mobile immunisation strategies, and the government built 136 new facilities providing immunisation.
The government set up a protected, secure budget line for the purchase of vaccines. Additionally, provisions were made in 2016 to allow vaccines to be paid for in advance and for Gavi co-payments to be made at the beginning of the year. As a result, there were no stock outs at the country level in 2017.
Cote d'Ivoire worked alongside Gavi to develop their transition plan using a new theory of change tool to better define both their immunisation programme challenges and the activities to achieve a successful transition.